No olvide unirse a nosotros en línea para nuestra ceremonia de graduación y actividades. El sábado, vaya a
www.swasco.net
para ver el enlace :). ¡Después de la graduación, recuerde mostrarles a nuestros graduados el apoyo saludando mientras transcurre el desfile!
Don't forget to join us online for our graduation ceremony and activities. On Saturday, go to
www.swasco.net
for the link :). After graduation remember show our graduates support by waving as the parade goes by! More information on the parade route to follow :)
Si está planeando dar regalos a las personas mayores en sus cajas para personas mayores, pase por la oficina de la escuela secundaria entre las 9 y las 4:00 de lunes a jueves. Es posible que deba tocar la bocina o tocar la puerta para llamar la atención de Lisa. Gracias :)
If you are planning on giving seniors gifts in their senior boxes, please swing by the high school office between the hours of 9-4:00 Monday-Thursday. You may need to honk your horn or knock on the door to get Lisa's attention. Thanks :)
Dear Parents, Oregon is the the recipient of a grant to provide funds to children experiencing food insecurity during this Pandemic. We are partnering with the Oregon Department is Education and the Department of Human Services to help get these funds to our families. To learn more click on the Oregon Pandemic Meal Program button on the school website (
www.swasco.net
)
STEAM Minecraft Night – Virtual Friday, May 15th. Limited space, register here (target is 3-8th graders; STEAM coaches (big kids) can also play; all must register). Event site: https://steam_minecraft_5_15_20.eventbrite.com
As a tribute to the SWC Class of 2020 and your patience, grace, and character during these uncertain time, the scoreboard will be lit up every Friday night until June 5th in your honor. We're all proud of you!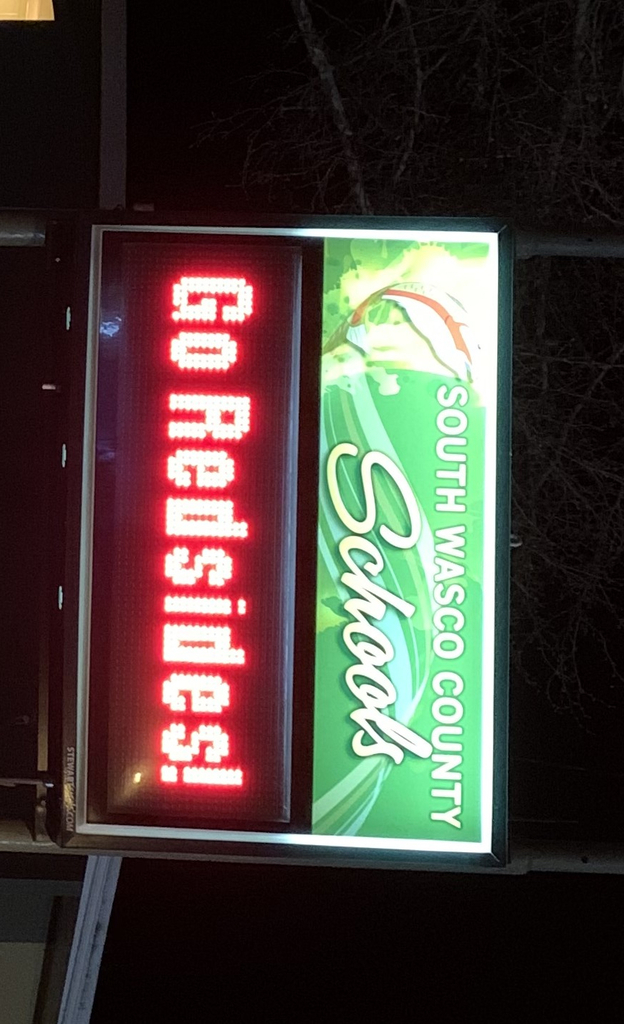 Consulte la sección de Noticias de la página web del Distrito Escolar del Condado de South Wasco para obtener detalles sobre cómo puede acceder a la instalación gratuita de Internet y 2 meses de servicio gratuitos. :). Gracias Gorge.Net
Check the South Wasco County School District webpage News Section for details about how you may be able to access free internet installation and 2 free months of service. :). Thank you Gorge.Net
Únase a nosotros para nuestra primera reunión de Zoom Board mañana por la noche. Para acceder a la reunión, vaya a la página de inicio del distrito y haga clic en el acceso directo de la Junta de Zoom Board de abril. :)
Please join us for our first ever Zoom Board meeting tomorrow evening. To access the meeting go to the district homepage and click on the April Zoom Board Meeting shortcut. :)
Volunteers needed for the SWCSD Budget Committee. Please email
aimeeh@swasco.com
if interested or if you have any questions.
Gracias al personal de la cocina y a todos los empleados que nos ayudaron con la entrega de nuestra caja de alimentos y suministros educativos esta semana. ¡Todo vuelve a ocurrir el próximo miércoles!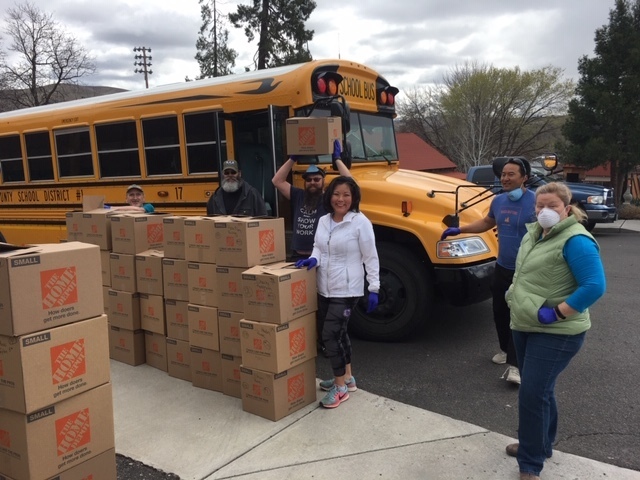 Thank you to the kitchen staff and to all of the employees who helped us with our food box and educational supplies delivery this week. It all happens again next Wednesday!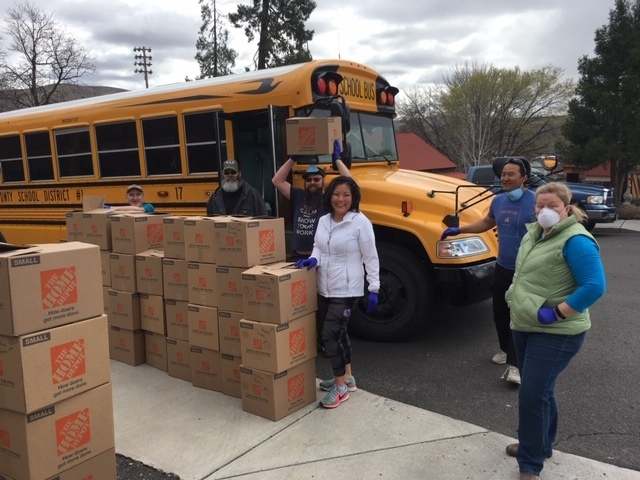 Visite la página web del Distrito - Sección de Noticias para obtener la última información de cierre.
Check out the District webpage - News Section for the latest closure information.
ACTUALIZACIÓN: Por orden del Gobernador, todas las escuelas de Oregon han estado cerradas hasta el 28 de abril. Gracias por su paciencia, manténgase seguro y haga su parte para ayudar a contener la propagación de este virus.