SWCSD & OEA has fire help available for families impacted by the Miller Road fire. Go to our webpage @ swasco.net and click on the the "Fire Relief Support Button" to let us know your needs.
SWCSD would like to remind you that the Redsides Summer Program begins this Monday July 11th. If your student is already signed up, please check your email for bus details. If you have not yet signed up your student, it is not too late. Go to swasco.net and fill out the online form and sign up today!
SWCSD would like to wish everyone a very safe and happy 4th of July! Enjoy your day with family and friends!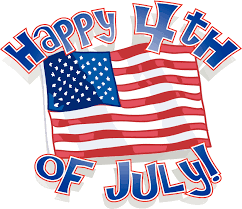 Thank you to The Pine Hollow Community and Lynn Ihringer for your donation. In Memory of Brenda Button, an avid reader and educator.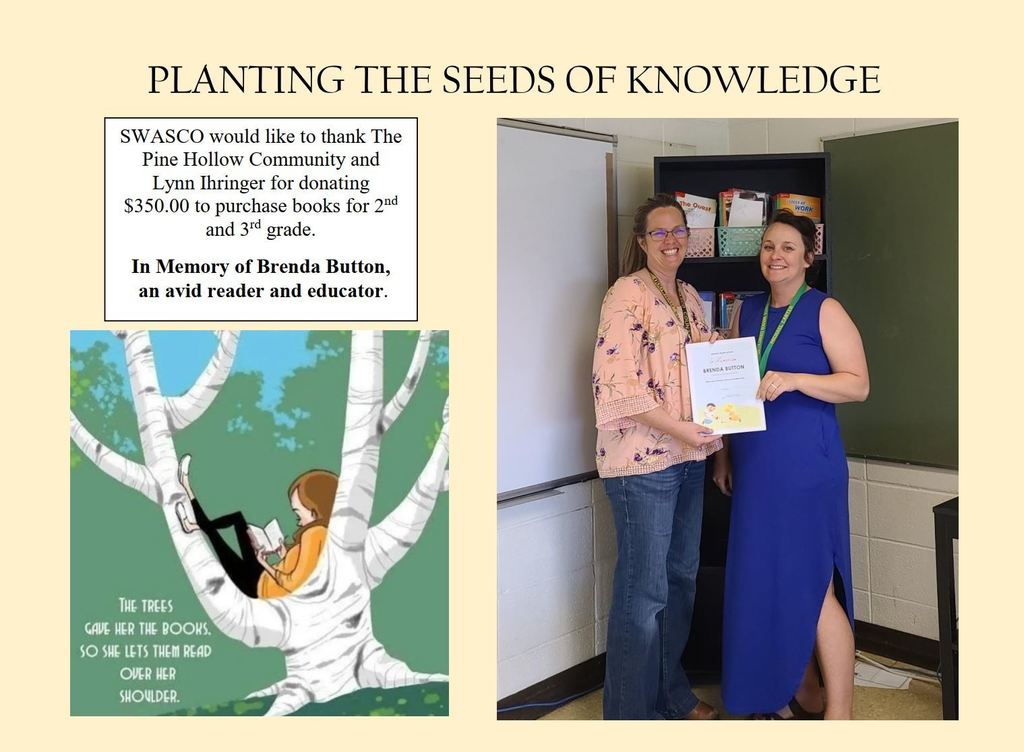 We emailed the parents of SWC students an invitation for a parent advisory work group meeting on June 28th at 5:30. The purpose is to create recommendations for new diploma requirements for the Board to consider and adopt. Please check your email for details.
Just to remind our families, if you have not checked our webpage to sign up for our summer food service please check and sign up. Our first delivery will be tomorrow, June 21.
Food prices are up and summer can be a tough time to keep your family fed adequately. South Wasco County School District is partnering with the Oregon Food Bank and South Wasco County Alliance to provide food service to District families over the summer. The delivery includes a bag lunch for the day of pickup for each child listed, and non-perishable foods along with produce once it is in season. The deliveries will be every Tuesday on the dates listed on the school website. Click on the button "Summer Food Service" at
www.swasco.net
to learn more.
A very impressive Calculus project by Holly, Kalysa, and Conor. They found the Volume of Agent D (the duck) both with Riemann Sums and Integration. Some pretty cool math!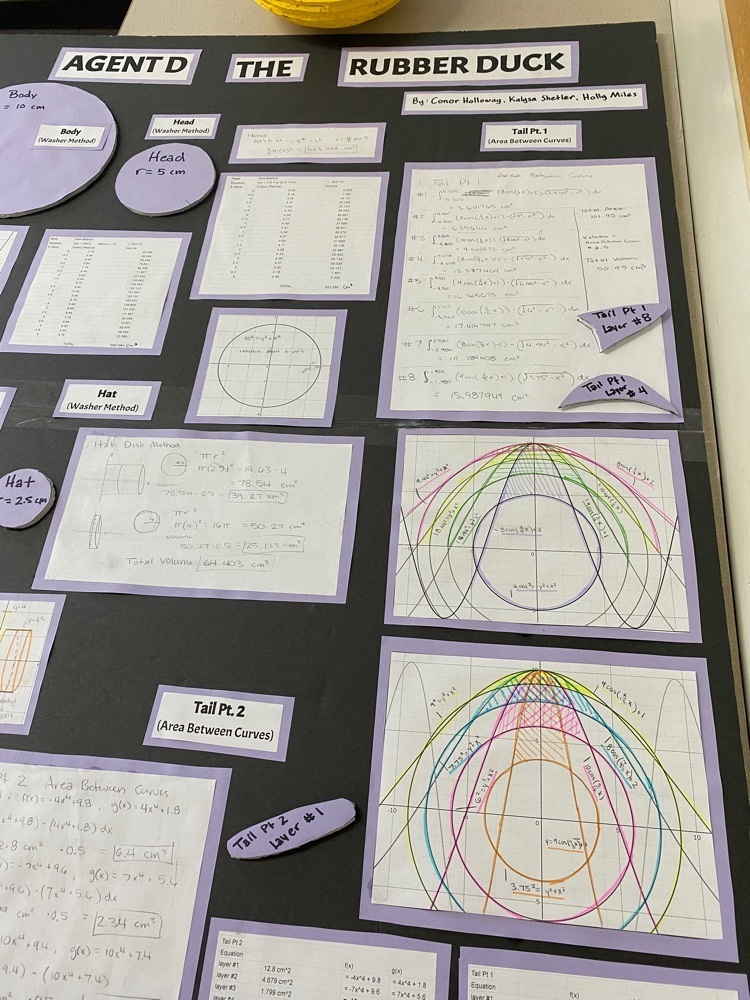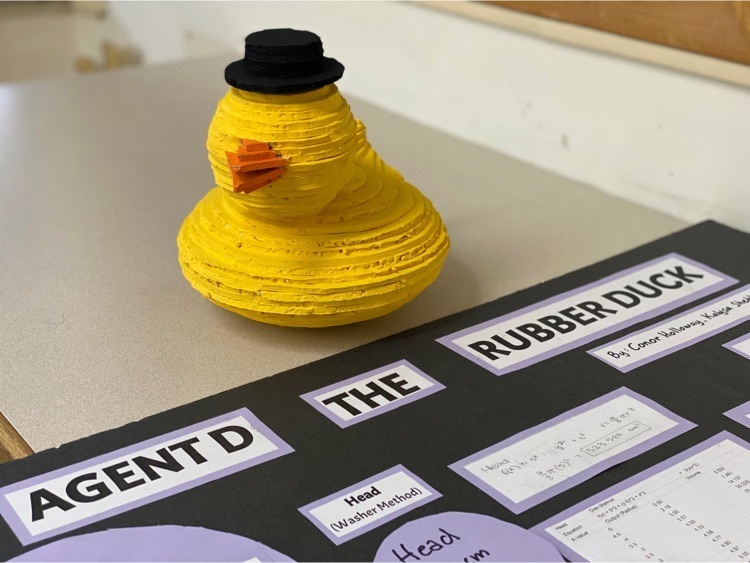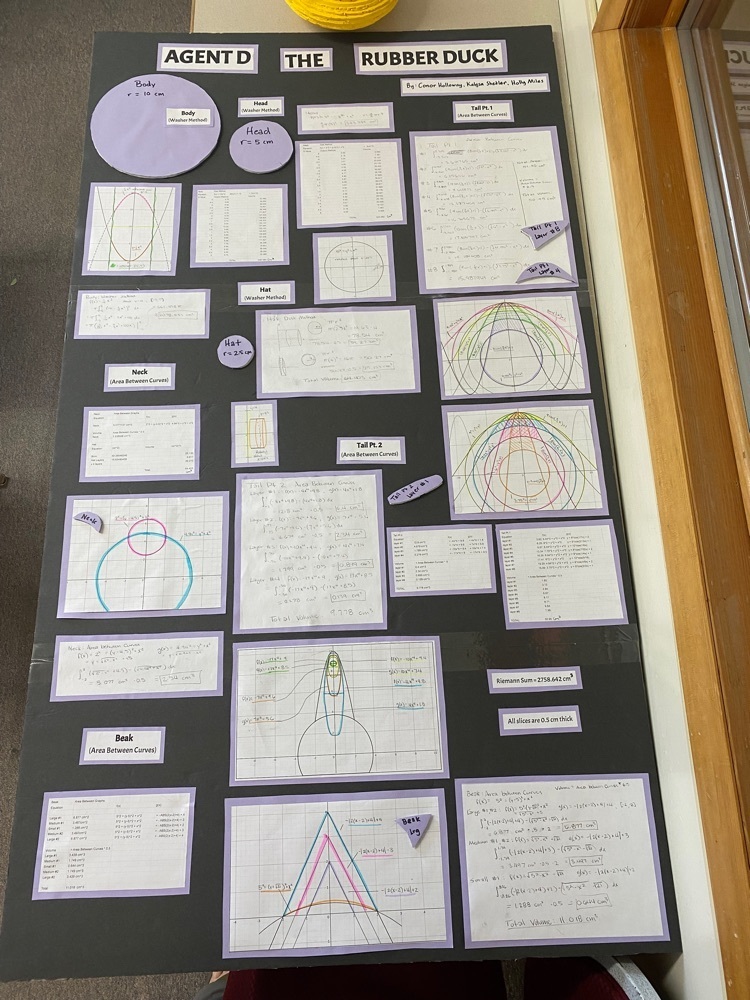 SWCSD would like to remind you that tomorrow night, June 9th at 6:30pm is 8th Grade Promotion-Awards Night in the Grade School Gym.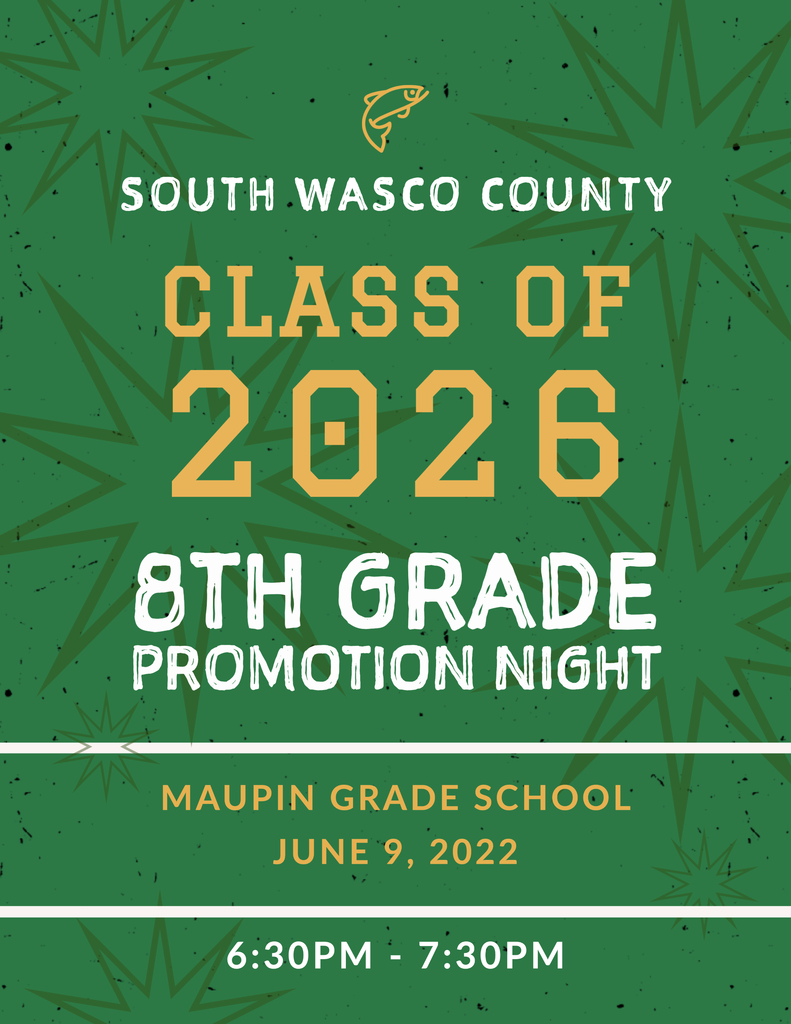 SWCSD has an approved 2022-23 District Calendar ~ Here is a peek at what the 2022-23 school year looks like!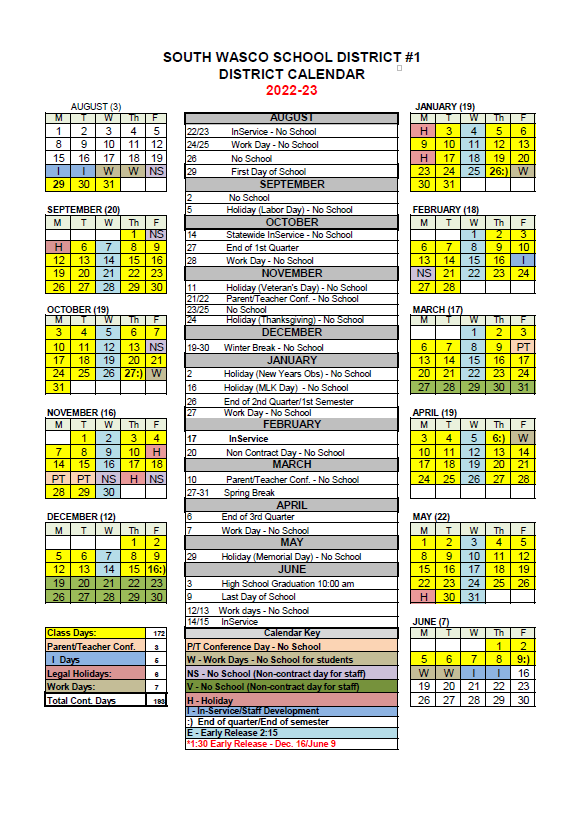 SWCSD would like to remind everyone that there is a Parent Advisory Work Group Meeting tonight June 7th in the High School Library at 5:30pm to discuss possible future graduation requirements. If you can attend, please call the HS Office at 541-395-2225.
SWC High School Graduation is tomorrow, Saturday, June 4th at 10:00am. Come and watch our Senior Class of 2022 graduate and wish them well on their future endeavors. Congratulations Class of 2022!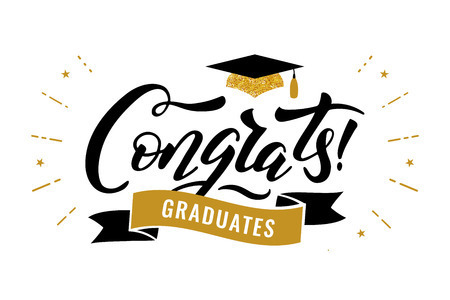 SWC 8th Grade Promotion Night is June 9, 2022 from 6:30-7:30pm at the Maupin Grade School. Congratulations Class of 2026!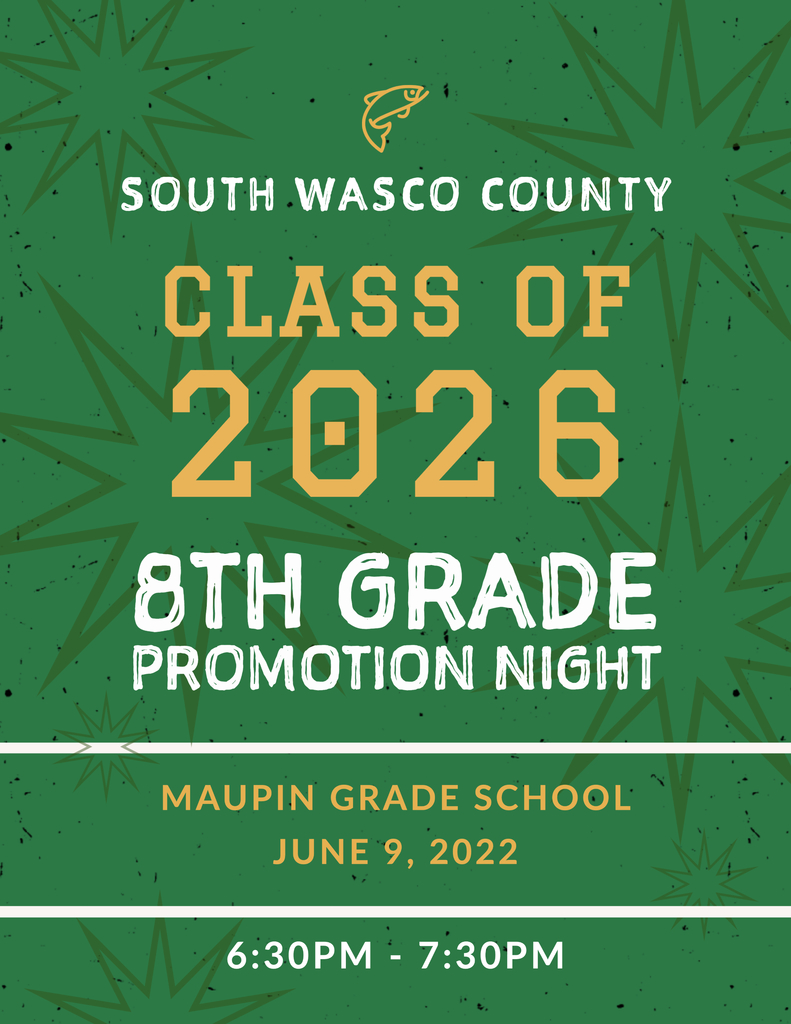 Congratulations to the Dufur/South Wasco County Rangers Baseball team on their 10-0 win against Neah-Kah-Nie yesterday afternoon May 27th in Dufur! They will now play in a Semifinal game against Umpqua Valley Christian in Roseburg on Tuesday, May 31st at 4:30pm.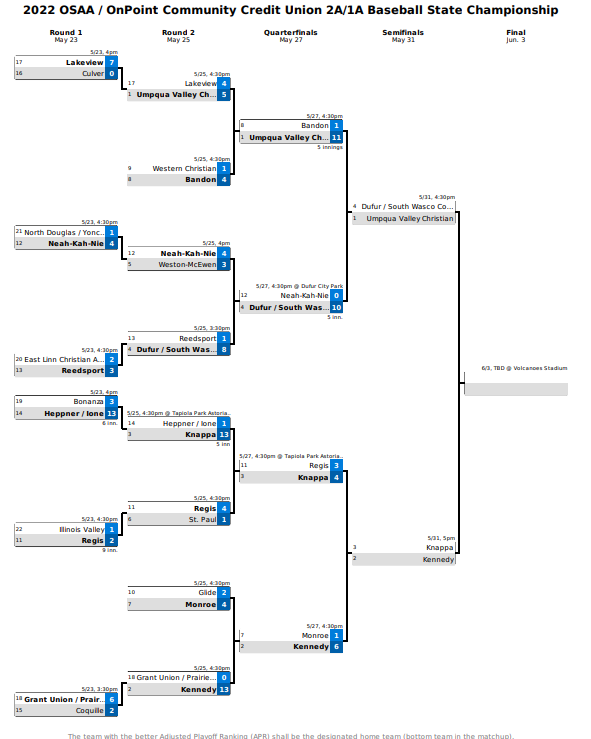 SWC High School Spring Awards Night has been rescheduled to Wednesday, June 1st at 7pm in the HS Gym. Please change your calendars & we look forward to seeing you there!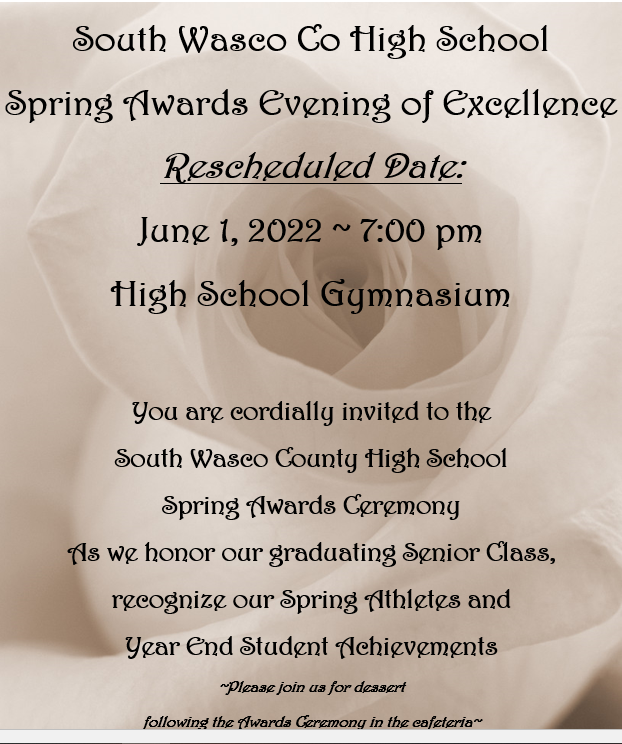 SWC High School cordially invites you to come to our Spring Awards Evening of Excellence on Tuesday, May 31, 2022 in the High School Gymnasium. Come watch as we honor our graduating Senior Class of 2022 and recognize our Spring Athletes & Year End Student Achievement.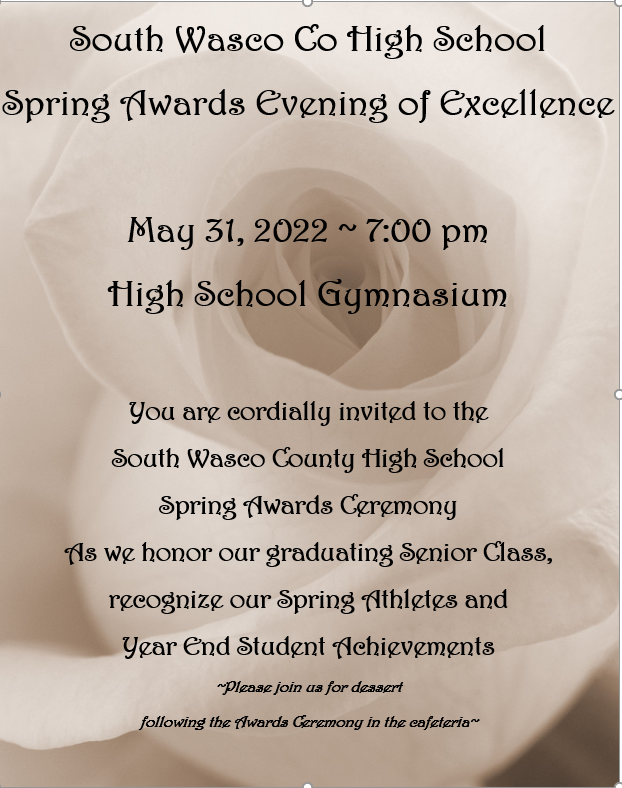 Ramblin' Redsides Summer Program for grades K-7. Info attached.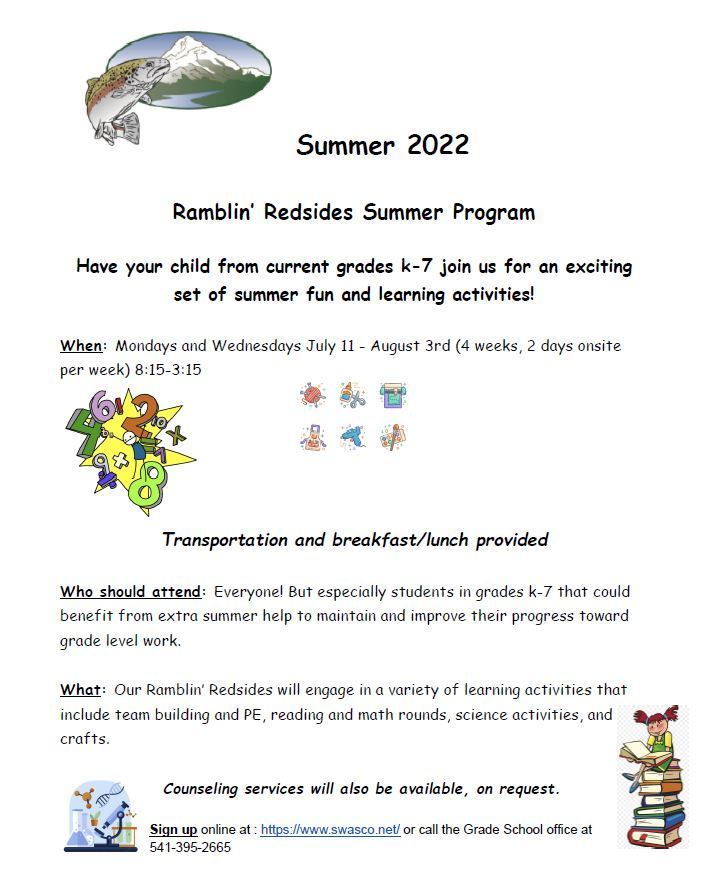 Redsides Summertime Credit Recovery and New Jump Start Program for current 8-12th grades.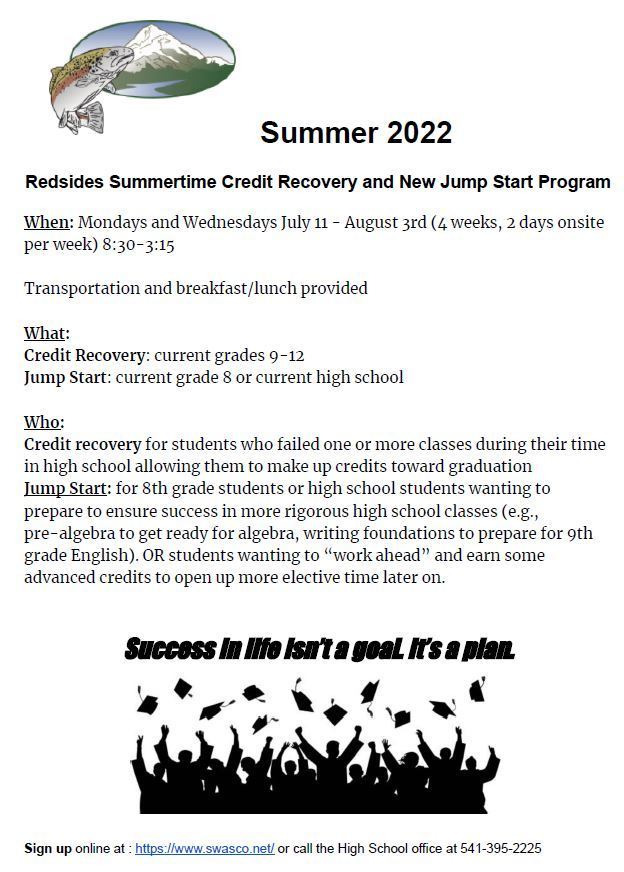 "An Evening in Athens" final performances are both at the Legion Hall this weekend. Friday @ 4pm and Saturday at 7:00pm. Community members have said the show is "wonderfully awesome," that "the play's humor is so fun," that "it was amazing how hard the kids worked on this play," that the "talented cast and crew had me chuckling throughout," that it was a "fabulous production," and that the kids "put their all into the performances." We are taking donations to fund a larger theater program next year. See you this weekend!