Yesterday, the fabricated metal kit for our new building was delivered. It is great to see our building project getting started! :)
SWCSD has a position opened for an Educational Assistant Position. If you are interested, please review this job position flyer and contact Aimee Hovis, Business Manager for the SWCSD.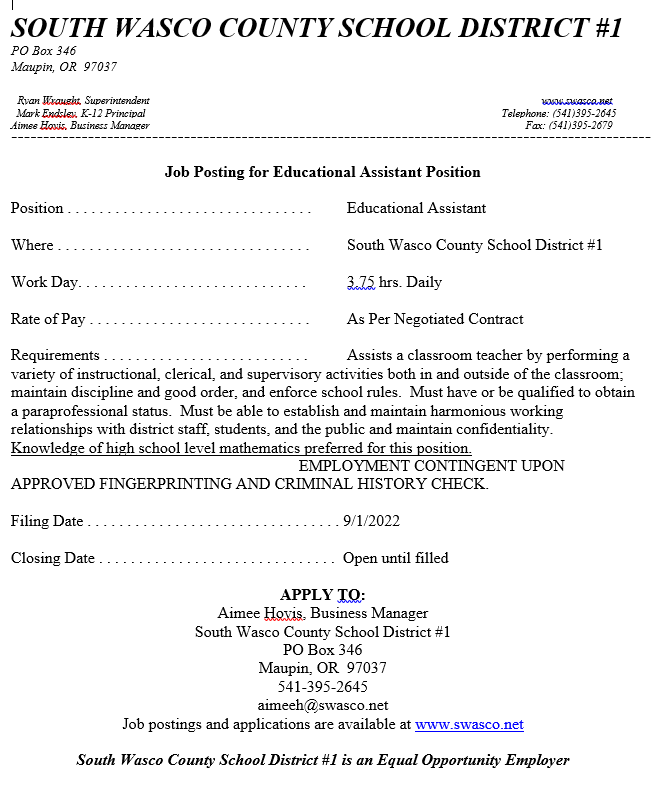 SWC High School Varsity Girls Volleyball team will now be playing in the Dufur Volleyball Tournament on Saturday, September 3rd beginning at 10:00am. If you can, go support our Lady Redsides and cheer them on!
Monday, August 29th is the first day of school for SWC Students! The school day begins 8:15am and ends 3:15pm except on early release Wednesdays, which will start the following week. The District 2022-23 Calendar is attached for you information. See you on Monday!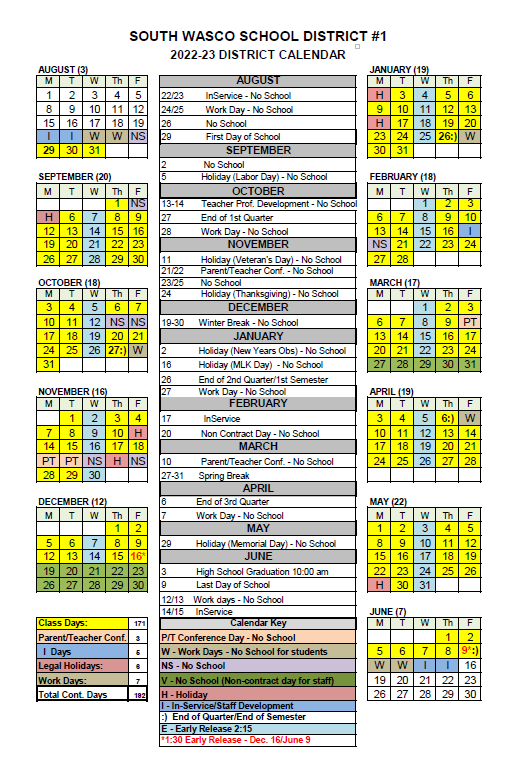 The staff at SWCSD are looking forward to having students back in class, and have spent this week preparing for students to return. It is going to be a very busy year with track bleacher construction and our new gym/cafe/kitchen work both beginning in early September!
It is very exciting to see the construction fence for the new kitchen/cafe/gym being installed today. The new building materials will start arriving in early September.
The 2022-23 SWC Schools Online Registration forms are now officially active. You should have received an email indicating that you can now go to the Parent Portal at swasco.net and register your student(s). If your student(s) are participating in HS Volleyball or Football, your forms need to be completed by Monday before they can practice. Thanks for your patience!
​Hello SWC Parents/Guardians. We have a final version of the 2022-23 District Calendar just in time for school to begin! Online Registration will be active soon so keep watch in your email for notification that it is ready. You should see something no later than this Friday, August 12th.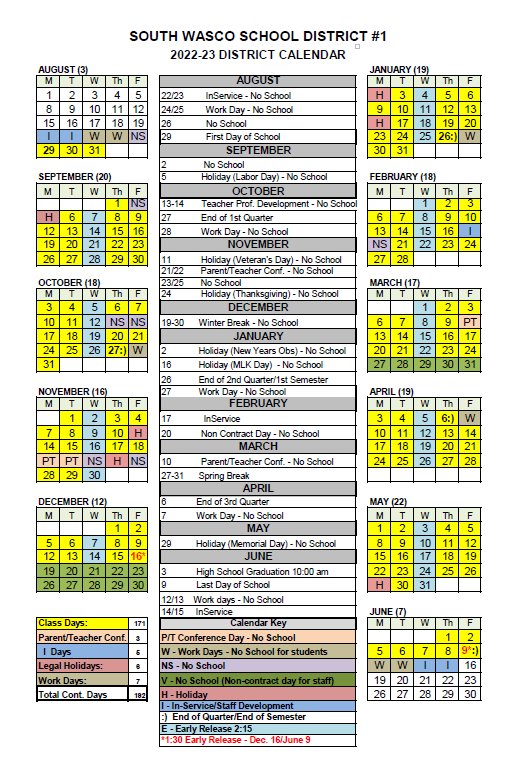 SWCSD & OEA has fire help available for families impacted by the Miller Road fire. Go to our webpage @ swasco.net and click on the the "Fire Relief Support Button" to let us know your needs.
SWCSD would like to remind you that the Redsides Summer Program begins this Monday July 11th. If your student is already signed up, please check your email for bus details. If you have not yet signed up your student, it is not too late. Go to swasco.net and fill out the online form and sign up today!
SWCSD would like to wish everyone a very safe and happy 4th of July! Enjoy your day with family and friends!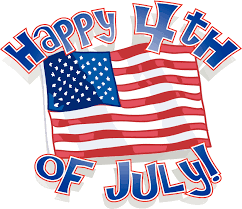 Thank you to The Pine Hollow Community and Lynn Ihringer for your donation. In Memory of Brenda Button, an avid reader and educator.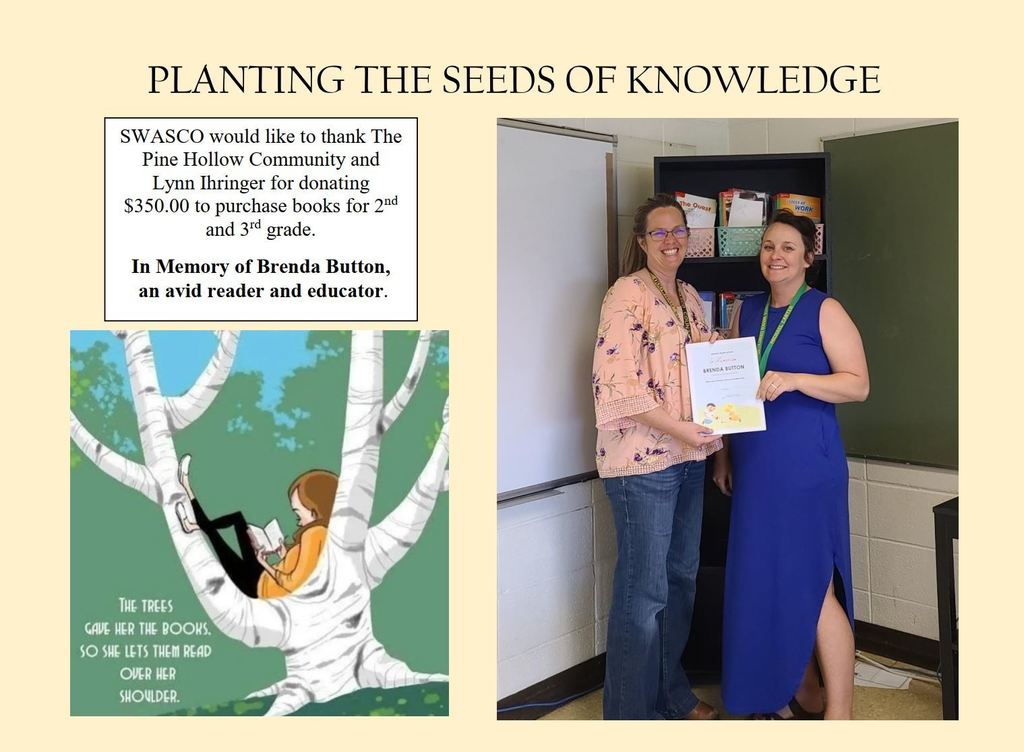 We emailed the parents of SWC students an invitation for a parent advisory work group meeting on June 28th at 5:30. The purpose is to create recommendations for new diploma requirements for the Board to consider and adopt. Please check your email for details.
Just to remind our families, if you have not checked our webpage to sign up for our summer food service please check and sign up. Our first delivery will be tomorrow, June 21.
Food prices are up and summer can be a tough time to keep your family fed adequately. South Wasco County School District is partnering with the Oregon Food Bank and South Wasco County Alliance to provide food service to District families over the summer. The delivery includes a bag lunch for the day of pickup for each child listed, and non-perishable foods along with produce once it is in season. The deliveries will be every Tuesday on the dates listed on the school website. Click on the button "Summer Food Service" at
www.swasco.net
to learn more.
A very impressive Calculus project by Holly, Kalysa, and Conor. They found the Volume of Agent D (the duck) both with Riemann Sums and Integration. Some pretty cool math!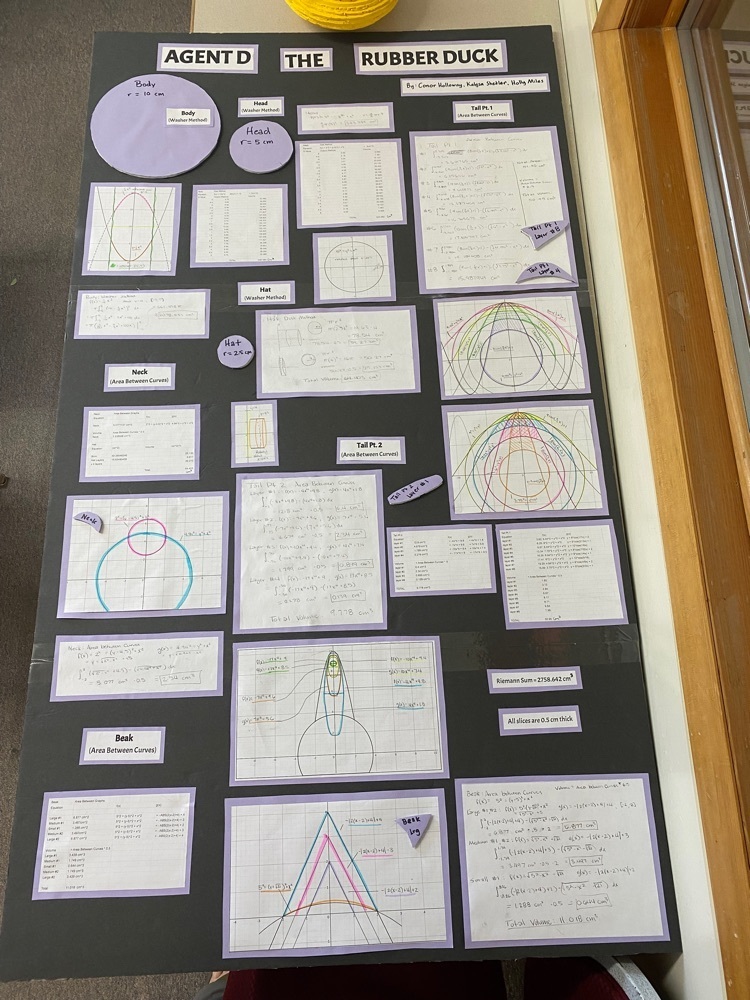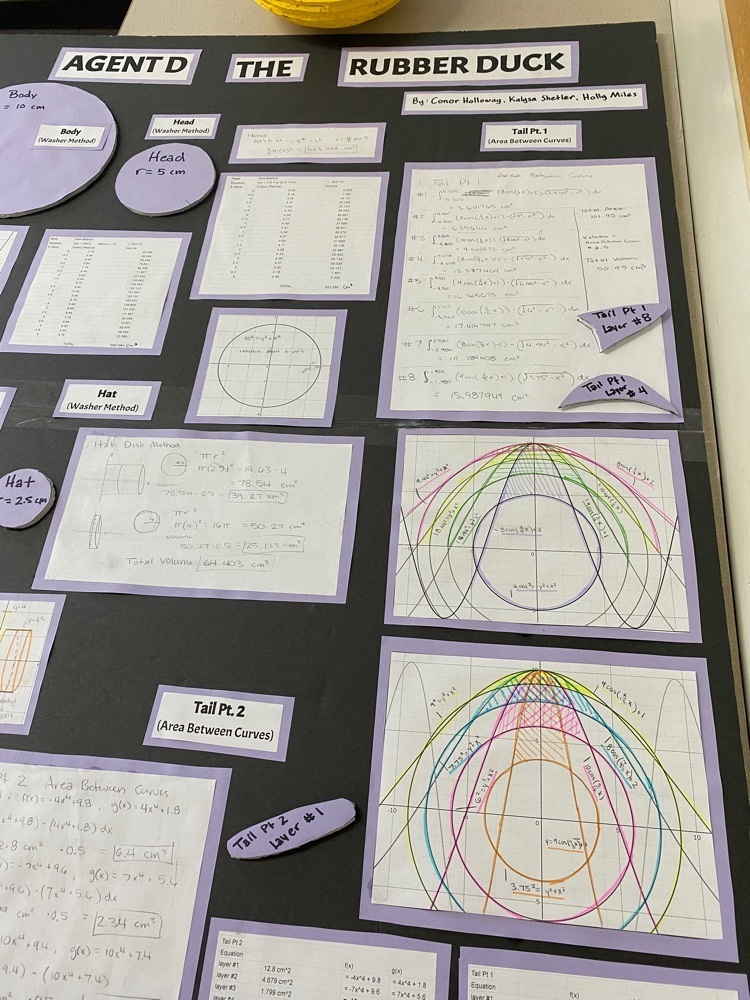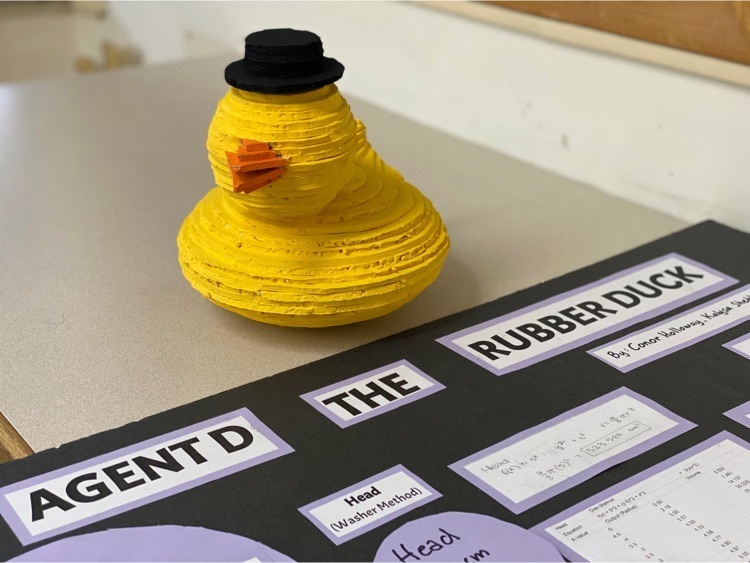 SWCSD would like to remind you that tomorrow night, June 9th at 6:30pm is 8th Grade Promotion-Awards Night in the Grade School Gym.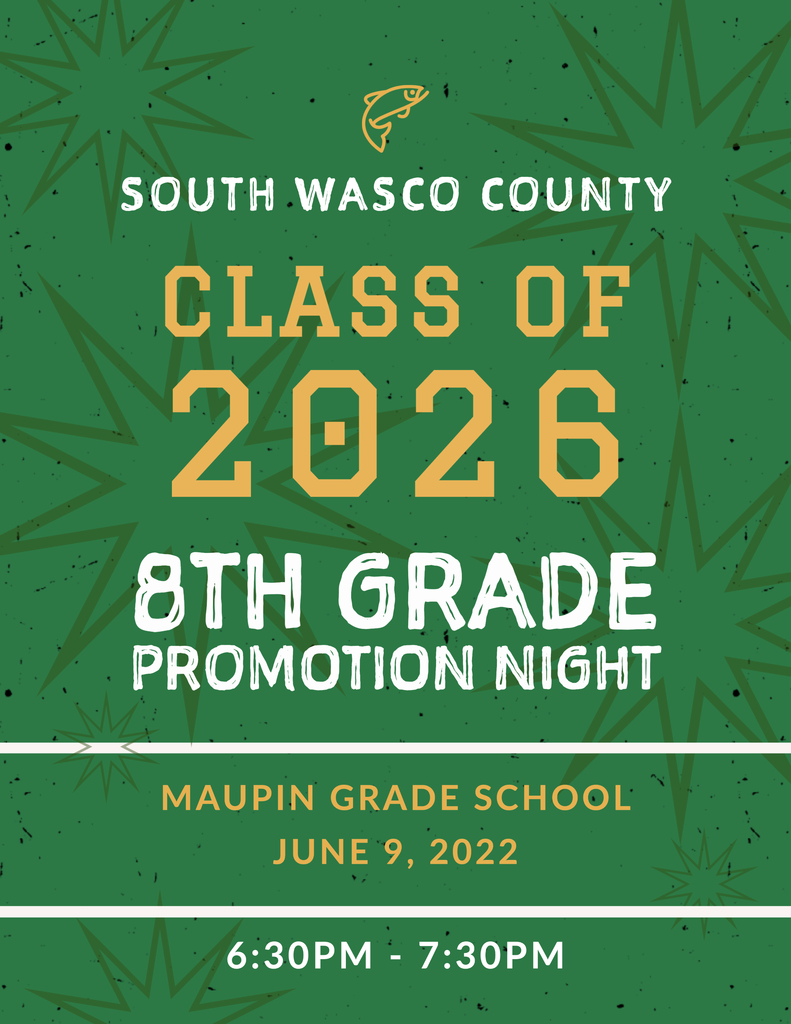 SWCSD has an approved 2022-23 District Calendar ~ Here is a peek at what the 2022-23 school year looks like!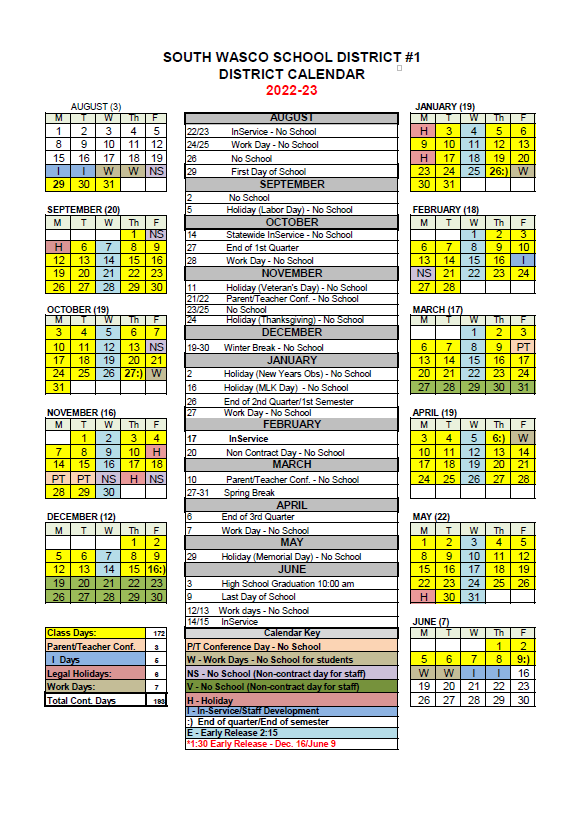 SWCSD would like to remind everyone that there is a Parent Advisory Work Group Meeting tonight June 7th in the High School Library at 5:30pm to discuss possible future graduation requirements. If you can attend, please call the HS Office at 541-395-2225.